Pastors John & Stacey Scott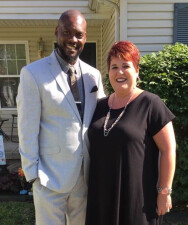 In
1997 John accepted a calling to Christian Ministry while serving in the US Air Force. He was stationed in Las Vegas, Nevada with his wife Stacey, and their 4 children. In 1998 while stationed in Saudi Arabia John sensed God leading him to leave 13 years of military service and move to Ohio and start a church. In May of 1999 John, Stacey, and their children took a leap of faith and moved to the state of Ohio, trusting God for provision. While working within God's timing John faithfully served in church choirs, and praise teams, as a youth leader and a coordinator for church cell groups, and preached when called upon. Stacey served in the children's ministry, as a youth leader and a cell group leader. In October of 2008, John and Stacey planted True Vine Church in a living room in Piqua Ohio with 12 people in attendance. In 2023 Ps. John sensed a change in the message of his ministry. This led to the name change of Kingdom Life. John and Stacey preach the word of God with passion and boldness. Both move in the prophetic, words of wisdom, and words of knowledge. John and Stacey believe that teaching the truth of God's word will set people free. They have a deep desire to see the Kingdom of God increase in their city and the nation. Stacey volunteers at Piqua Compassion Network and serves as Vice President on PCN's Executive Board. TVC is also partnered with the local organization PROD and they work with the Salvation Army helping to serve lunches during the summer feeding program. John and Stacey have been married for 30 years. They reside in Troy Ohio and have four children and 3 grandsons.
To contact Pastor John or Pastor Stacey please send your emails to
Pastor Ed & Annie Link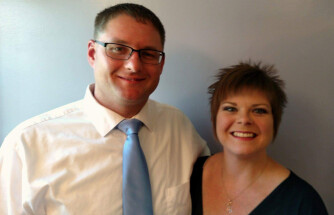 Although Ed was told of a ministry calling on his life at the age of twelve, he ran from it but could never shake the feeling that it was what he was supposed to do - even through his "prodigal" years. Around the age of thirty, he began to study the Bible, as well as theology and church history. Eventually, mentored by Ps John D Scott II, he was ordained as a Minister of the Gospel in November of 2014. Ed and his family first attended True Vine, now Kingdom Life, around Christmastime in 2008. The pull to serve eventually led him to become an usher and a member of the church cleaning crew, as well as teaching the teens and men's Bible study groups as needed. He currently plays drums on the praise and worship team, oversees the ushers' ministry, and is available for prayer before and after service. He also enjoys performing wedding ceremonies for friends and family members, and teaching/preaching whenever he's needed. Ed is passionate about educating Christians and non-Christians about God's love & grace, the simplicity of the gospel, basic theology, their identity in Christ, and having a New Covenant/Kingdom mindset. Ed married his high school sweetheart, Annie (Andrea) Davis in Sept of 2000. They have two children, Dylan and Abby, who all attend True Vine faithfully. Ed loves to spend time with his wife and kids. He is currently employed as a web developer. His hobbies include: watching movies, reading books, shooting pool, and playing video games. He is a Christian blogger and aspiring author.
To contact Pastor Ed please send your emails to
Pastor Shawn & Elisha Hicks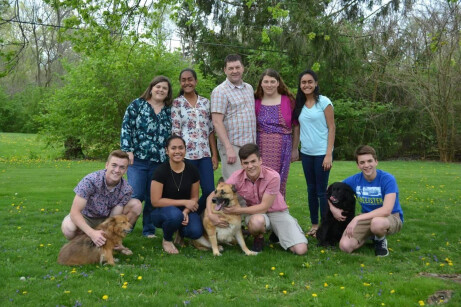 Pastor Shawn Hicks is a graduate of Sidney High School and Bethel College, Mishawaka, In with a BA in Christian Ministry and Biblical Languages. He served full-time as a youth pastor for 10 years in three churches in Ohio and found that God has placed in him a passion for discipleship and mentoring. He loves to invest in others and spend time getting to know their passions and helping them grow closer to Christ and pursue God's purpose in their life. He and his Bride, Elisha, (1995) live in Piqua with their seven young adults, who call them Mom and Dad, at the Groovy House. The Hicks enjoy living life on life with the folks that God brings their way and are always up for an adventure! Shawn's focus in life is investing in others wherever he can, however, he can... whether it's in financial planning, or serving at True Vine. The Hicks family has been attending TVC, now Kingdom Life, since December 2013 and felt immediately God's call to receive and give to this amazing group, that is now family.
Please use the email address for contact.